Best time to visit Bwindi Impenetrable National Park –Best Gorilla Trekking Time (June 2022)
Bwindi Impenetrable National Park home to the elusive mountain gorillas is a definite Uganda gorilla safari destination. The best time to visit Bwindi is mostly the dry season of the year which months have low rainfall totals making trekking much easier.
Dry Months, Best Time & Peak Season to visit Bwindi: June, July, and August. Note September is peak season but is also part of the wet rainy season.
Dry & Wet Rainy Months, Very Good Time & High Season in Bwindi: End of December, January, and early parts of February.
Wet Rainy Months, Good Time & Mid-Peak Season in Bwindi: March and September are both rainy periods though September is also a peak period with high number of visitors into Bwindi. These months are also the start of the lush green season.
Wet Rainy Season, Least Best Time & Low Season in Bwindi: April, May, October, and November.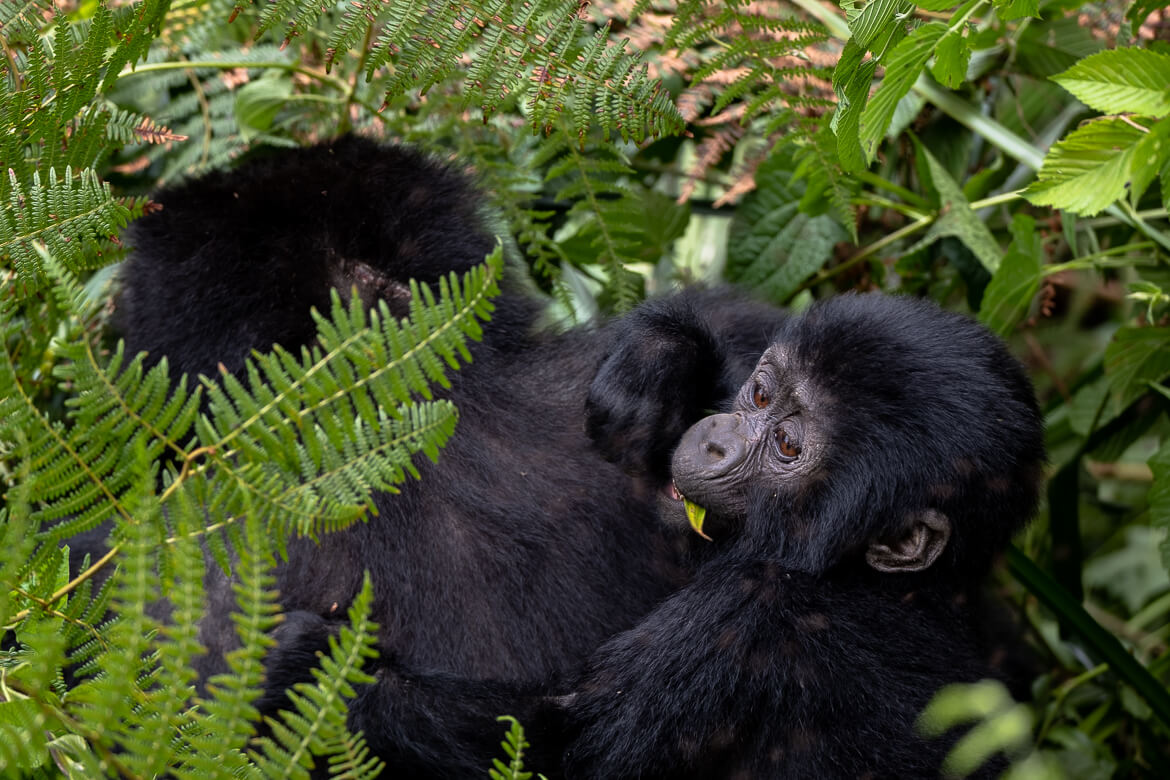 What is Bwindi forest famous for?
Located in south-western Uganda, at the junction of the plain and mountain forests, Bwindi Park covers 32,000 ha and is known for its exceptional biodiversity, with more than 160 species of trees and over 100 species of ferns.
When planning your safari vacation, one of the first questions you may have is what is the best time to visit Bwindi for trekking? especially if you plan to see the famed mountain gorillas of Bwindi Impenetrable National Park.  You can visit Bwindi Impenetrable National Park at any time of the year. That's because temperatures don't fluctuate significantly in these areas. The only other factors to consider when choosing your best time to travel to Bwindi are seasonal climatic conditions, accommodation costs and tourist numbers in the park. However, some month of the year may be more favorable for visit compared to the others.
Are you wondering why you should visit Bwindi? The National Park is the UNESCO World Heritage site. Visiting Bwindi Forest means Gorilla Trekking, but also Hiking in and through the Forest, Birding, Cultural Visits with the Batwa People, Mountain Biking, Village Visits. Bwindi Impenetrable Forest is a place of Discovery in the Pearl of Africa.
Activities to do in Bwindi Impenetrable Forest National Park
When planning a safari to Bwindi, most people do think of the best time to visit and activities enumerated there especially gorilla trekking. Gorilla trekking is the most dominant activity in Bwindi and offers one of the fantastic wilderness experience while on safari. However the dense forest of Bwindi also habituates grate numbers of birdlife and other wild animals such as monkeys.
Is Bwindi National Park Safe?
Kabira Uganda safaris offers Genuine gorilla safaris to Bwindi that are dependable at a relatively friendly prices with high consideration of clients safety. On your gorilla safari to Bwindi Impenetrable Forest National Park with Kabira Uganda safaris we ensure you get the best adventure experience that is backed up by our expertise in planning travel and Tour. There is no need for you to hesitate since Bwindi Impenetrable Forest is a natural Fort Knox where both Gorillas and Visitors are safe and secure. Preventive Measures are taken at every level, whether you are Birder, Hikers, or Gorilla Trekker, or Biker
Best time to visit Bwindi is perfectly the time to plan your gorilla tracking safari in Uganda. Take the opportunity to book with us your gorilla trip to Bwindi Impenetrable National Park at affordable rates any time of the year.